It all began in 1990 when the Berlin classic rock band ROBIN released the CD "Over All Seven Seas".
Their debut album sold around the globe in the following years – from USA to Russia, from Australia to UK.
Twelve tracks written by the Robin brothers, at which you can hear the influence of Bon Jovi, Saga and the Scorpions. Classical borrowings (eg. Richard Wagner) and virtuoso instrumental playing completed the music of ROBIN, and the CD is still considered a sought-after collector's item today.
Alles begann im Jahr 1990. Die Berliner Classic Rock Band ROBIN veröffentlichte die CD "Over All Seven Seas". Ihr Erstlingswerk verkaufte sich in den Folgejahren rund um den Globus – von USA bis Russland, von Australien bis UK.
Zwölf Tracks aus der Feder der Brüder Robin, denen man den Einfluss von Bon Jovi, Saga und den Scorpions anhört. Klassische Anleihen (u.a. bei Richard Wagner) und virtuoses Instrumentenspiel rundeten die Musik von ROBIN ab, und die CD gilt noch heute als begehrtes Sammlerstück.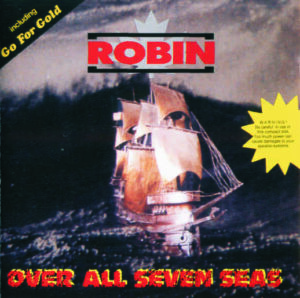 Nach dem Split der Band startete Keyboarder NK Robin 1998 seine eigenen Band- und Solo-Projekte, aus denen diverse Veröffentlichungen hervorgingen. Diese sind neben seinen aktuellen Songs hier zu finden.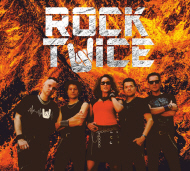 ---